Kerio Connect
Email, calendar, tasks, contacts and chat
Via browser and on mobile
With Outlook integration
For Windows and Mac
Easy to manage
Integrated anti-spam and anti-virus

Both on-prem and Cloud

Centrally manageable via My Kerio
The most complete easy-to-manage email solution
Kerio Connect is a very stable solution for your e-mail. You can host it yourself or purchase it as a cloud service. No external anti-virus and anti-spam solutions are needed, which of course saves money. And don't forget the seamless integration with mobile, Windows and Mac.
Software license
For on-prem / Self hosted
For hosting on your own environment

Optional advanced anti-spam

Optional advanced anti-virus

Optional Excange Active Sync

Fixed price per user per year
SaaS license
For Self hosted @Tuxis
For hosting on your own environment

Includes advanced anti-spam

Includes advanced anti-virus

Includes Excange Active Sync

Fixed price per user per month
Kerio in the Cloud
All settled
Always up to date

Always enough capacity

All features

100% EU (Dutch) SSD cloud

Special rates for ICT resellers – Contact us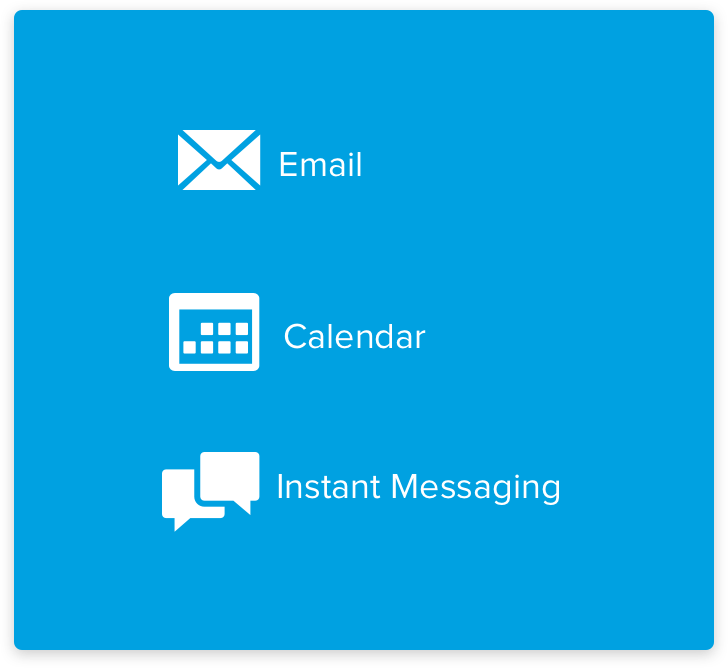 Email, calendar, chat and more for less
Kerio Connect makes it possible to collaborate with your email, address books, calendars and notes.
Email is integrated with shared calendars and scheduling, contact management, tasks and notes.
Public folders make information available to your entire organization.
Sync messages with your mobile and mac using Microsoft ActiveSync ®
The chat is XMPP compatible and can therefore be used with almost all chat software on computer and mobile
Easy to deploy, manage and use
You can install Kerio Connect in 10 minutes and users can start using it right away.
It can be rolled out on your own environment and is available as a ready-to-use cloud service via Kerio in the Cloud
Roll it out for Mac, Windows and Linux users. Full support for Outlook on Windows and Mac and all open communication protocols such as IMAP, CalDAV and CarDAV.
With the support of Exchange Active Sync, setting up mobile devices is easy. Add the account and sync email, calendar, tasks, and contacts.
Manage Kerio Connect via your browser or tablet and get notifications on your smartphone or smartwatch.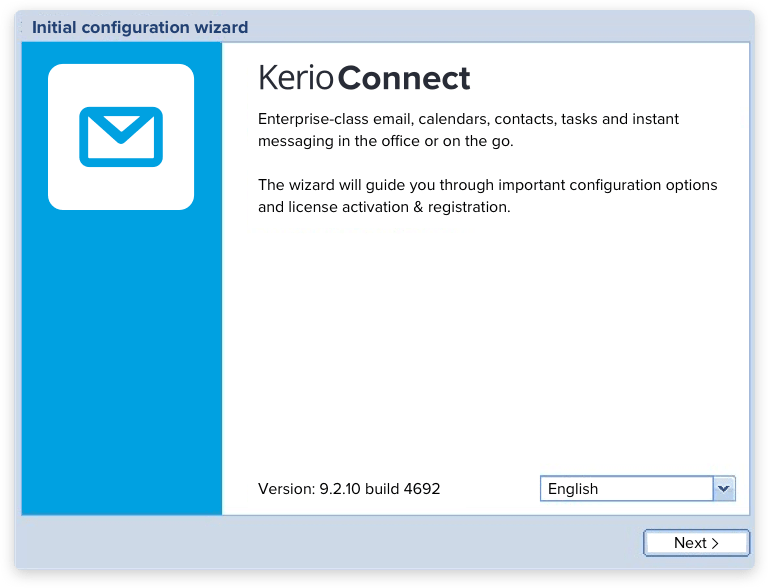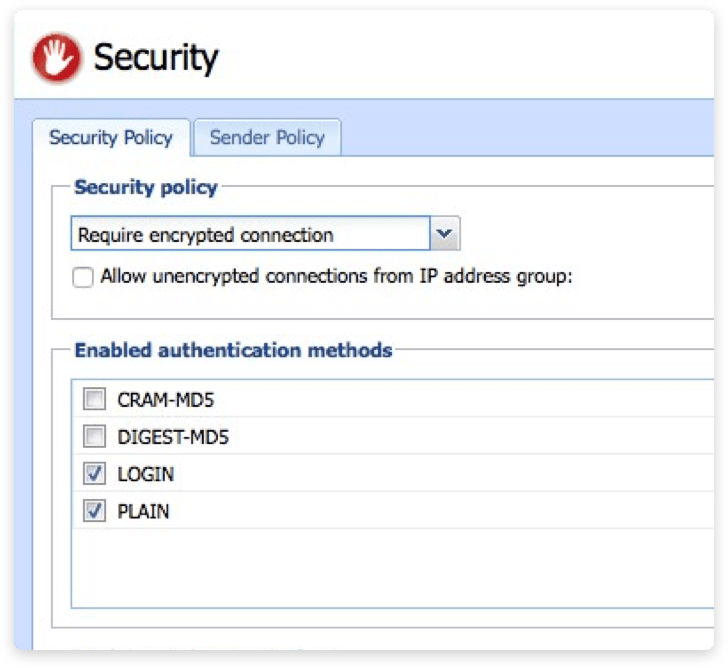 Enforced security. Protected against viruses and spam
You are protected against hacking and malicious attacks with SSL encryption, S / MIME
SSL can be enforced so users don't accidentally leak their data
Built-in anti-spam and anti-virus tools to keep your email clean and without the need for external services
Automated backup with granular recovery options ensures quick and easy recovery from disasters of all kinds
Server-wide archiving prevents data loss and helps organizations meet legal email retention requirements
Comprehensive logging makes troubleshooting easy and ensures you know exactly what's happening on your server