Kerio Control Firewall
Detects threats
Blocks viruses
Controls application access
Manages bandwidth and QoS
Is a VPN concentrator
Provides insight into internet usage of connected devices
Also as a virtual appliance
The most complete easy-to-manage firewall solution
The functionality of all Kerio Control solutions is the same. We use a virtual appliance in the data center and a hardware appliance in the office. With a few clicks we build a VPN and everything is immediately secured. Management is done centrally via a cloud portal.
Software license
For virtual appliance
ISO, VMware and Hyper-V

Same functionality as hardware appliance

Fixed price per user per year
Includes unlimited users

Same functionality as the larger variants

Ideal for small offices and remote locations
You will always get support from the staff of
Tuxis
. Tuxis is a Gold partner and delivers Kerio products in the Benelux since 2009 and introduced
KerioIntheCloud
in 2009!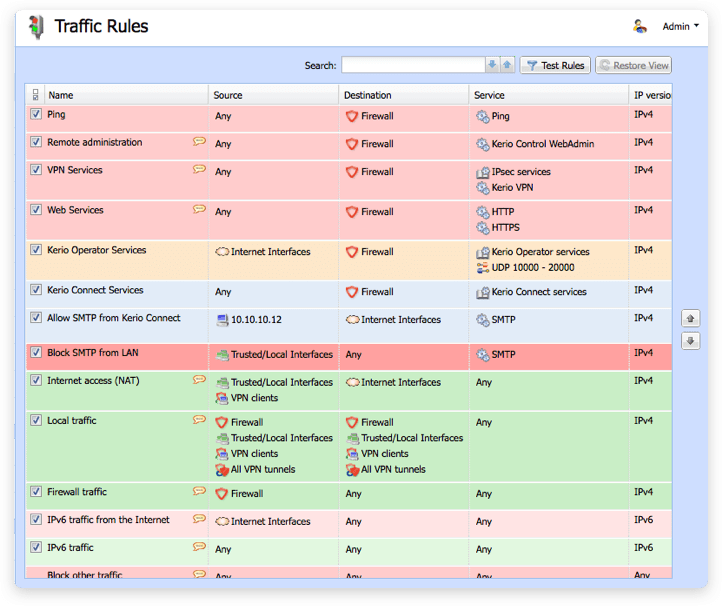 Your firewall + router so that you are securely connected to the internet
Configure your firewall with easy-to-use traffic rules, managing inbound and outbound communications by URL, application, traffic type, and more
Intrusion detection and prevention using the Snort system continuously monitors incoming and outgoing network communications for suspicious activity. Log or block communication depending on the severity,
Prevent viruses, worms, Trojan horses and spyware from entering your network. Kerio Control goes beyond just checking files for malicious code; it scans your network traffic for possible attacks
Manage your bandwidth and monitor quality
Prioritize and monitor network traffic to ensure fast transmission for your key traffic types. Limit lower-priority traffic by setting a bandwidth maximum or guarantee high-priority traffic by assigning minimum thresholds
Distribute internet traffic across multiple links with Internet Link load balancing, which automatically disables and re-enables links to ensure continuous internet access
Protect your network from bandwidth-intensive web and application traffic, such as streaming video or by blocking peer-to-peer networks
Control or block access to 100+ continuously updated categories of content and applications with the optional Kerio Control Web Filter with application awareness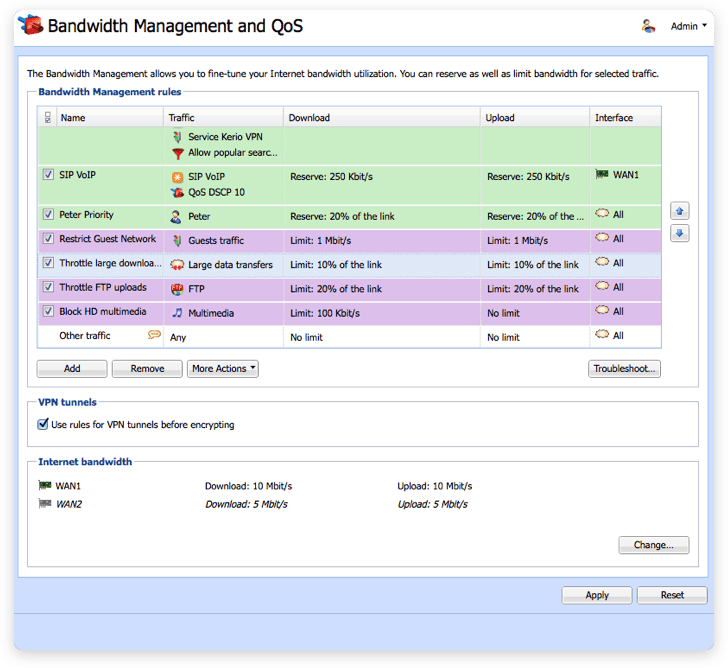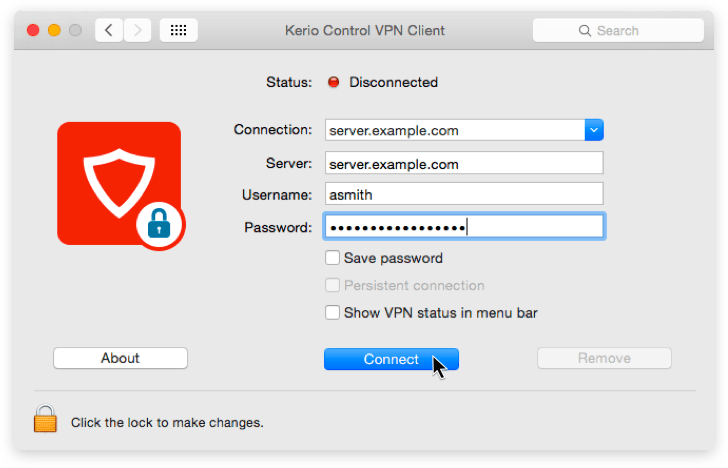 Connect branches and let employees connect securely via a VPN
Quickly and easily set up a VPN between 2 or more Kerio Control firewalls and link locations together
With the VPN client for Windows, Mac and Linux, users quickly and securely set up a VPN to the office
Route traffic from home workers through the Kerio Control firewall
Need remote access to a network? Place an NG110 on location and have it set up a VPN
Easy to deploy and manage
You can send a new firewall to the desired location, have it equipped with internet and then you can configure it completely remotely.
Via My Kerio you can centrally manage and monitor all Kerio software. You will receive notifications in an App or on your Apple Watch in case of problems.
The interface of all Kerio products has the same layout. That saves searching.
The excellent support in the Netherlands ensures that you are quickly helped in case of problems by people with knowledge.